FullCRM's 9 key highlights from the Salesforce Spring '21 Release
The Salesforce Spring 21 release updates will be available in instances on the 13th of February.
Our team has gone through and put together a list of quick and easy highlights for admins to leverage and some important announcements.
Every year Salesforce releases three major updates full of enhancements and innovative features for its customers to leverage with no additional charge.
We encourage all our clients to make the most of their Salesforce investment by utilising the new features that are automatically delivered and ready to use.
If you need assistance enabling any of the features below, please contact us, and we will be more than happy to assist you.
1. Lightning Page Performance
The performance of lightning pages for users has been a focus for Salesforce over the last few releases. With the last winter release, you were able to analyse a page's performance using high-level information to understand what causes longer load times quickly.
Now with the Spring 21 update, you can now review page performance on both desktop and mobile, using a speedometer style chart to give you the predicted load time as well as a breakdown by component.
Admins can quickly understand how they can improve the user experience.
To assess, a record page's performance, select Analyse from the Lightning App Builder toolbar.
2. Track Accounts as Campaign Members (Beta)
To improve your account-based marketing (ABM) efforts, you can now add Accounts as campaign members in Salesforce instead of only leads and contacts. Adding Accounts to campaigns helps focus your attention on critical accounts.
The Salesforce community has highly anticipated this new feature as it was added to the IdeaExchange over 14 years ago!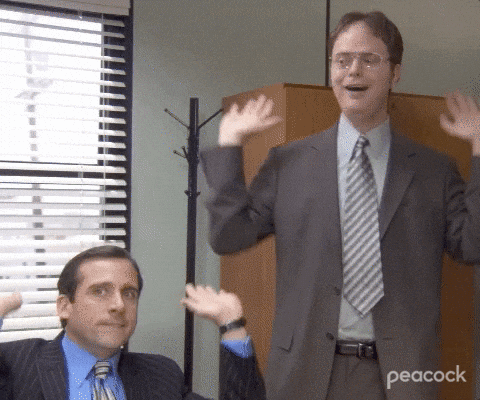 To use this feature, you need to:
Have Pardot and Connected Campaigns enabled
Go to setup Salesforce Setup and turn on Accounts and Campaign Members setting.
Add the Campaign history and Campaign related lists to your account page layouts.
Please get in touch if you need assistance with setting these features up.
3. Two-click unsubscribe for emails
Another Pardot feature worth mentioning in the Spring 21 release is the two-click unsubscribe. If turned on, the prospect will be required to confirm' with a second click that they no longer want to receive emails from you. You can now try and change a prospect's mind by tailoring the message they receive before and after opting out!
Having the double click function also prevents email security scanners from automatically unsubscribing.
This update is available for all Pardot editions and is turned on via the unsubscribe page within Pardot.
4. Original territory management is being retired
Important Announcement:
Instances using the original territory management feature, this will be retired in the upcoming Summer '21 release. Once retired, users will no longer access it and the underlying data. You will need to migrate to the new Enterprise Territory Management feature. If you are using the legacy version of territory management, we recommend getting in touch to discuss your Salesforce instance's best approach.
5. Enable Einstein Opportunity Scoring with less data
A year ago for Spring '20, Salesforce released Einstein Opportunity Scoring for free for all Sales Cloud instances.  When the feature released, it did require 200 Opportunities to be closed to have enough data to make predictions. Now with Spring '21, this is no longer the case!
Using Einstein Opportunity scoring is a great way to help sales prioritise the right deals as it applies a score to opportunities using Artificial Intelligence (AI).
If your instance does have a smaller volume of closed opportunity data, you can now utilise this feature by using Salesforce's global scoring model made up of anonymous aggregated data to score opportunities. Once your org has built up enough opportunity data, Einstein will switch to your own scoring model.
Now smaller business or new customers to the Salesforce platform can start using this feature straight away.
To see what scoring model you will require, go to Setup and the Einstein Readiness Assessor.
To find out more on what Einstein Opportunity Scoring is and how to start using it for free check out our Spring '20 blog.
6.Opportunity Product Relationships
Opportunity Product Relationships has been a long time coming! The idea was originally posted on the Ideaexchange over 12 years ago!
Now you can create relationships to opportunity products, so your sales team can easily access useful information without taking extra clicks or flicking between screens.
An example of creating a relationship would be tracking delivery locations in a related list for an opportunity record.
To start using this feature, you need to:
In object manager settings create a lookup relationship between any Standard or Custom Object and Opportunity Product.
Please make sure the lookup field and related list are added to the page layouts for where you want them to appear
Please get in touch if you would like assistance setting up Opportunity Product relationships within your instance.
7. Add Zoom Links to Meetings
When virtual meetings are becoming the norm, Salesforce has now incorporated the ability to automatically add Zoom meeting links to invitations when using the Insert Availability feature in Lightning Experience email.
Once your Zoom account is connected, gone are the days of adding links manually after your attendees select an event time or forgetting to add the zoom link all together!
To start using this feature, you must be in Lightning and have Salesforce Inbox, and Enhanced Emails enabled.
8. Adjust forecasts on the go
Forecasting has become easier to update as it is now supported in mobile.
Forecasts are expressions of expected sales revenue, that help sales teams predict and plan their sales pipeline. Previously adjustments could only be made in desktop.
With the new release, users can now make adjustments to their forecasts on the go from their mobile when they are in the Salesforce app. The new update allows reps to stay up to date with their forecasts, rather than waiting until they could access the forecast on a desktop to make changes.
To start adjusting:
Users must be in the Salesforce mobile app.
On the Forecast touchscreen, select Adjust to get started.
Enter the required adjustment.
Users have the option of adding a note.
Select save
9. Create reports faster with Multi-Field selection
This new update might sound simple, but it is a quick and easy way to decrease the time it takes to create reports. Now you can easily select multiple fields and drag and drop in a single action to your report.
You can also add and remove fields and columns from reports and see the preview without any delay.
This will be available in the report builder of all editions of Salesforce using Lightning.
To select multiple fields, press Ctrl (Windows), Cmd (Mac), or Shift when you click.
*You cannot use this feature for joined reports.